Mantis Elite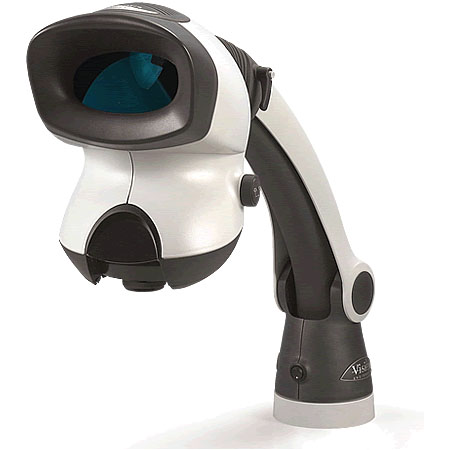 SKU: ME-UNI
Product Categories: Mantis
Product Tags: Ergonomic Mantis Elite, MANTIS, Mantis Elite
Product Page: http://widaco.net/shop-2/microscope-magnifiers/stereo-microscope/mantis-microscopes/ergonomic-mantis-elite/
Product Summary
Ergonomic Mantis Elite
Mantis Elite is an ergonomic eyepiece less stereo microscope, offering superb optical performance with magnification options up to 20x, making it a perfect alternative to more traditional inspection stereo microscopes.
2x - 20x magnification
Long working distance and large field of view
Superb hand-eye co-ordination for inspection and manipulation tasks
Product Description
Ergonomic Mantis Elite
Ergonomic Mantis Elite
Mantis Elite is a patented 'eyepiece less' stereo microscope, offering truly superb 3-D imaging and unparalleled levels of comfort, reducing operator fatigue and increasing quality and productivity.
Large fields of view and generous working distances allow for a wide range of inspection, preparation and manipulation tasks to be carried out, all with exceptional hand-eye co-ordination.
High stability bench stand, with integral focus and dimmable sub-stage illumination and floating stage is its distinguishing attributes in comparison with other types in Mantis group.
- High value, high specification patented design with superb optical performance
- 2x – 20x magnification options with quick change turret allows users to switch between low magnification inspection and high magnification fine detail tasks
- Patented eyepiece less optics maximize head freedom providing superb ergonomics and minimal eye fatigue
- Superior ergonomics for improved productivity and increased throughput
- Superb hand-eye co-ordination for inspection and manipulation tasks
- Bright white, true colour, LED illumination providing over 10,000 hours of shadow-free viewing
- Long working distance and large field of view for easy sample manipulation and rework
Product Attributes
Product Gallery