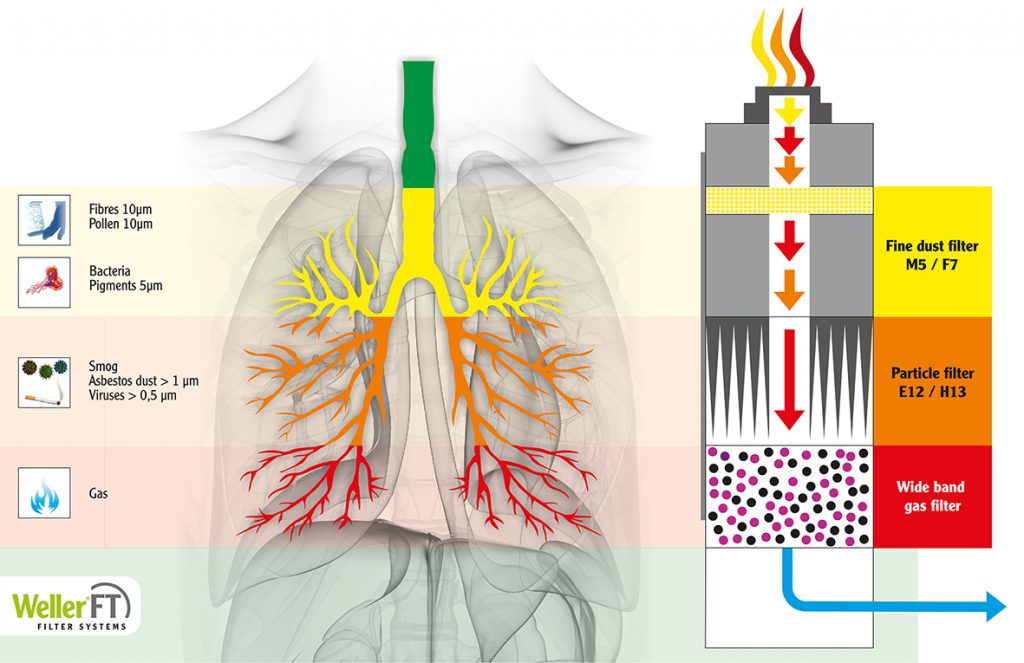 Why Fume Extraction?
Many work environments today, including soldering, adhesives, welding and laser applications, create particles and gases that can be harmful to the work place and the environment. Most people thought that the move to leadfree soldering would be more nature friendly. In reality lead-free soldering smoke emissions contain more breathable fine dust particles. More and smaller particles are produced due to the higher working temperatures required and because more flux is used in the soldering process. Read more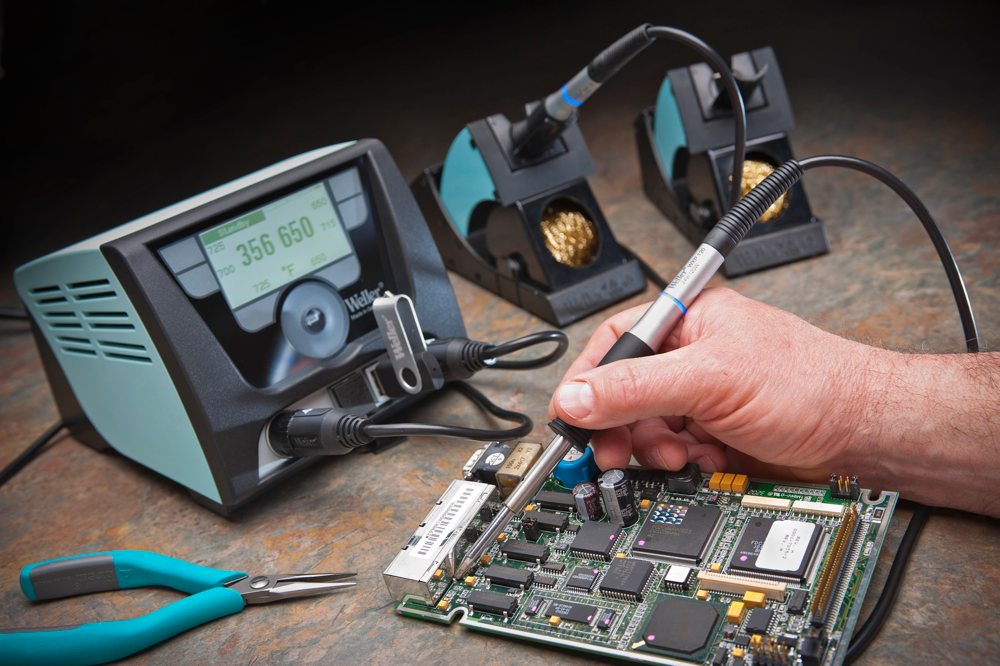 How to Solder Electronic Components?
Sol­der­ing as an art stretches back over 4000 years. Rem­nants of sil­ver sol­dered joints have even been found on vases dat­ing back to 2000 –3000 BC.Sol­der­ing as a sci­ence de­vel­oped dur­ing the 19th cen­tury. Soft sol­der­ing with lead and lead al­loys has been prac­tised by crafts­men for cen­turies. Due to the in­ven­tion of the can around 1900, a spe­cific alloy of tin and lead came to be used as the sol­der. By ex­actly match­ing the re­spec­tive quan­ti­ties of tin and lead, it was pos­si­ble not only to com­pletely seal the cans ef­fec­tively but also to ex­plain the con­nec­tions sci­en­tif­i­cally. Read more